Exploring the Advantages of Plate Type Heat Exchangers
Posted - December 17, 2019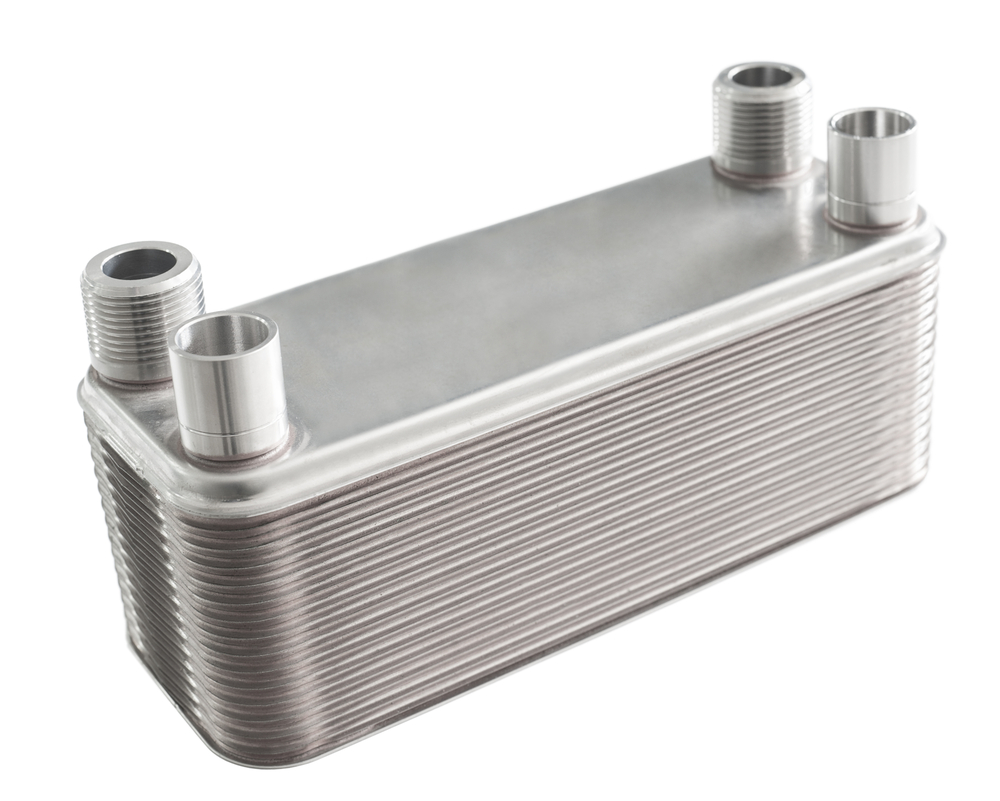 One of the most popular products Thermal Transfer Systems offers is the plate type heat exchanger. These heat exchangers have a unique design and offer several advantages to the industries that rely on them for daily operations.
When shopping for heat exchangers, there are several options available on the market, and it's important that your business purchases the equipment that effectively meets its needs. Here is some helpful information about plate exchangers and how they could impact your industrial plant or Dallas engineering firm.
What Kind of Plate Type Heat Exchangers Are There?
What's interesting about plate heat exchangers is that at first glance, they all look very similar on the outside. However, what's inside these exchangers is what makes the difference. There are three main exchangers our company works with, and these are:
Gasketed: Units that use gaskets as a sealant to prevent leaks. Gasketed exchangers produce extremely high thermal efficiency within its compact design.
Brazed: A unit made completely of surfaces that directly move forward heat transfer and offer and can withstand both high temperature and high-pressure conditions.
Semi-Welded: These exchangers combine welded and gasket components, making them an easily serviceable and leak-resistant unit.
While these different types of plate exchangers have unique features, they all have three advantages in common as general plate type heat exchangers.
Efficiency
Flexibility
Serviceability
Efficiency –
One of the biggest advantages of plate exchangers is the efficiency that accompanies their compact design. These heat exchangers are created with several corrugated plates on the frame of the equipment, essentially creating a design that uses the entire body during the heat transferring process.
What this design of pure surface creates is high turbulence and wall shear stress that efficiently leads to a high heat transfer. Because of their compact, yet powerful design, plate exchangers are known for being:
Energy efficient
A low-cost investment
Able to perform under the most demanding circumstances
Also, since these exchangers are built in sections divided by the plates, it's possible for a single unit to heat and cool multiple fluids within its body.
Flexibility –
Plate exchangers can easily adjust for capacity changes, so the size and number of plates required for your application will never be a concern. Plate heat exchangers can be designed for the addition or removal of plates that can increase or decrease transfer capacity.
Serviceability –
Since their plates are able to be removed without having to un-pipe the heat exchanger completely, plate heat exchangers are considered to be simple to clean and maintain.
When your plate exchanger needs maintenance, all an expert has to do is remove the plate pack from the unit and clean it. If the plate requires refurbishment, your unit won't be down long, because its plates can always be switched out due to its design for expandability.
Meet Your Plate Exchanger Needs with Thermal Transfer Systems
Thermal Transfer Systems, Inc. has provided numerous markets with industrial heat exchangers and exhaust silencers since 1978. We take great pride in the products and maintenance services we offer to our loyal customers.
The quality of service we offer is what's made us one of the most trusted names in our industry. If your business needs a reliable supplier of plate heat exchanger and related products, we are ready to help! Contact us today to find out more about our product availability and services we offer.